US Coast Guard Academy


Class Of 1978
Class Project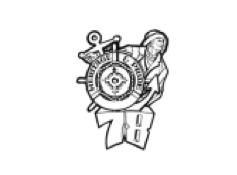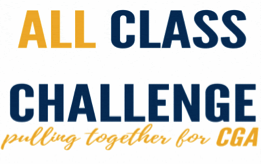 May 1, 2022
Dear Classmates and Spouses of the Class of 1978,
Happy Spring and only one and a half years until we gather together at the Academy for our 45th Class of 1978 Reunion! Here is what you should know about our progress so far:
As of today, 82 Classmates have stepped forward and pledged or donated nearly Two Hundred and Thirty Two Thousand Dollars: $232,000. The very good news is that we are well on our way towards achieving our $250,000 pledge for the construction of the MCoE.
The not so good news is that we are well away from our primary goal of 100% Class Participation.
If you have made a contribution or pledge for the construction of the Maritime Center of Excellence, THANK YOU VERY MUCH! Each dollar matters! But whether you have contributed or you haven't contributed, here is what the Class of 78 can do to help carry us over our goal AND INCREASE OUR CLASS PARTICIPATION:
The All Class Challenge will run for 3 days, May 17 through 19, 2022.
Whether or not you are an Association Member, you can participate in this 3-day giving challenge which builds on the friendly rivalry between the classes while opening up participation to spouses of our deceased Classmates who are equally passionate about supporting CGA and the Class of 78.
Although the All Class Challenge is the annual campaign for the CGA Today Fund - a gift to any fund counts in this competition and we ask that you designate your gift to the Class of 78 MCoE Pledge.
This is the competition that the Class of 76 goes all out for and they love to rub our noses in their victories. Let's stop them this year! Last year 37 of our classmates contributed vs. 182 classmates from the Class of 76. We can do better and with your help, we will succeed and Beat 76!
Remember, any amount counts and this is a great way to achieve our 100% MCoE participation goal for our Class. If you are a Member of the CGAAA, you will receive additional email updates. If you are not a member of the Alumni Association, please consider joining; but if that is not the right choice for you now, remember on May 17, 18 and 19, you can go to the AA website at cgaalumni.org and make your gift on behalf of the Class of 78.
See you in '23! '78 is Great!
Gift Committee: Manson Brown, Chris Bond, Joe Castillo, Mike Lucia, Kerry Watterson & Brooke Winter
Reunion Committee: Iain Anderson, Bruce Black, Chris Bond, Bryon Ing & Mike Vincenty